I have PASSION to work with You because  YOUR SUCCESS IS MY SUCCESS ! by  Miss Global Peace, Dr. Marie Claudine MUKAMABANO
Do you have many ideas of what you want to do to take your Business to the NEXT LEVEL ?????
But its seems that you don't see what you need really do now ? I am grad you asked,
My team and I are here to help you get clarity of what you want to achieve in short period of time
For more than 12 years , we have been working with many people around the world TEACHING THEM and HELPING THEM   " HOW TO OVERCOMING THE FEAR OF BEING THEMSELVES AND SPEAKING IN PUBLIC "
The results and successful stories motivated us to impact even more Lives. Our Work, TRANSFORM LIVES from SMALL BUSINESS OWNERS ,NON PROFITS LEADERS ,  CHANGE MAKERS, AFRICAN IMMIGRANTS IN USA and the Whole DIASPORA, to The Rwandan Orphans in Kigali, Rwanda in AFRICA.
That is why I have this opportunity to Coach You  and Your Team  JUTS CALL 347 465 4045 TO BOOK YOUR  30 MINUTES  -  45 MINUTES  TO TAKE YOUR BUSINESS TO THE NEXT LEVEL !
AS A BONUS , WE WILL GIVE YOU AN MP 3 of  Dr. Marie Claudine MUKAMABANO 's BOOK "  THE POWER OF SOCIAL MEDIA : Be Yourself  & Change Somebody 's Life Today where She Shares 5 EASY & QUICK WAYS TO STANDOUT FROM THE CROWDS AND SUCCESS TODAY  !
TESTIMONIALS
"Marie Claudine MUKAMABANO, she is my mentor  since August 2012. I Met her at one of the worst times in my life, but her story of faith and perseverance inspired me to transform my own pain into power! Thank you Marie Claudine Mukamabano for all that you do!" Said Miss Cindy. A Haitian & American and   Published Author  HOW TO STAY MOTIVATED
—————————————————
" I Cannot forget this place In which the above photo has been taken because It reminds me many things and my past history of my orphanage journey.I WAS About to die when Satan wanted to kill me.All my friends said :"Nothing we can do for you…" And other7 said :"Oooh! Nothing you can make in success" But let me tell you we have Power GOD WHO MAKES THINGS POSSIBLE.I Highly thank to someone who helped me and strengthened me to overcome all my struggles…Big congratulation to my big supporter MUKAMABANO Marie Claudine/KUKI NDIHO RWANDA ORPHANS SUPPORT Founder.I Wish you all blessings.Amen!!!"  Said : Rwandan Orphan, Rodrigue in Rwanda.
"I am so glad for whom I BECAME .I am still alive now because  of God but on other side because  of  Marie Claudine's advices daily sent me in order to prevent me for committing suicide.
What can I DO And what will I reward them(She and God).WHY DO I EXIST???? It is a miracle!!! My story is soo long(…)…!!" Said a Rwandan Orphan in Kigali, Rwanda
—————————————————————————
"This is very impressive. You really should expand on this and take your story to the TV News and let the world know of your website. TV News is always looking for a human interest story. You have the perfect one from the angle of using your age and your passion for this cause is very rare in the world today. Your generation is generally more concerned with "How is this going to benefit me and how much money will I make in the end?" So yes, your story is TV News worthy from this angle. Try it, it's for your kids!"
<<<<<<<<<<<<
Marie Claudine, your mother would be so proud that you have turned such a horrible thing into a mission for peace and love across the world. Merry Christmas to you!
Phoebe
>>>>>>>>>>>>>>
" Before I begin, I would like to thank Marie Claudine Mukamabano, for gracing us with such a moving song" .
Said ; UN Secretary – General Ban Ki- moon'sremarks at fifteenth commemoration of the 1994 genocide in Rwanda in New York, 7 April 2009
<<<<<<<<<<<<<<<<<<
Dear Ms. Mukamabano,
I attended your "Never Again" in action presentation today at Lehigh University. I just wanted to thank you for your beautiful words. Your strong belief in God and your courage is truly admirable. Thank You again, and I hope to help with your organization in some way.
Sincerely,
Rachel
>>>>>>>>>>>>>>
Acknowledgement " I am one of the many admirers you got yourself in Buffalo. I have seen many dancers on all continents, but yesterday and today, saw the queen of them all. La souplesse, l'elegance, l'harmonie des pas et des gestes avec le rythme: Claudine, you are a timeless beauty and an immense "tresor du Rwanda". Celestin a Rwandan in Diaspora (Buffalo , NY)
>>>>>>>>>>>>>>>>>
" Marie Claudine , thank you for your uplifting speech to us at the Mothers' Union/Women's Guild forum in Queens, yesterday. You are truly an inspiration to the orphans of Africa, not only in Rwanda. Only by the special Grace of God are most of us from the Biafran war able to continue living without our parents and siblings that were lost in that genocidal war. The good Lord always make a way for those left behind!
As I indicated to you yesterday at our Mothers'Union/Women's Guild forum in Queens, I would like to help you to video tape your special event when possible. Just let me know ahead of time so I can rearrange my schedules when I can.
Keep up your good work. May God continue to bless you and the children that you serve so deligently, Amen."
Emeka (Emesko Videos)
<<<<<<<<<<<<<<<<<<
" Dear Marie Claudine,
I'm John Bayingana from Rwanda and i was searching on internet and found the website of your organisation and i was so impressed by what you are doing to support genocide orphans. the awareness also that you creating in west where people just hear genocide in papers. may God bless you big, continue to be ambassador of the orphans in general.
John Bayingana Gatete.
Kigali – Rwanda.
Kacyiru."
<<<<<<<<<<<<<<<<<<
Dear Marie,
How are you doing?  I am truly honored to know you and thank you for overcoming all of your difficulties.
I already informed Lynn Walsh How our program went at The Washington Times.
I hope to see you soon.
Best regards
Tomiko Duggan
Director of Public Affairs
UPF – Washington, DC office
>>>>>>>>>>>>>>>
Dear Marie Claudine,
Thank you very much for your positive response.
I am very happy that we met – your work is very impressive and inspiring.
We would be happy to invite you as a speaker for our panel about mentoring at UN.
It will take place on Thu. 24th, 1.15-2.45 p.m.
I very much hope that you are interested and that you do have the time.
All the best,
Peace & Love,
Mag a. Daniela Reiter
Coaching-Woche in Finnland für Frauen im Aufbruch
in August 2011 – jetzt informieren und anmelden!
>>>>>>>>>>>>>>
I would have loved to get the chance to ask you  today if you are familiar with Hitler and the Holocaust and the genocide that took place in Europe throughout the 1940s . If so, do you feel that if more focus was spent on educating children and adults in your country about the prejudices and causes of the Holocaust, the genocide in Rwanda could have been avoided?
I was motivated by hearing you speak today, and I am going to try and live my life with the mission to help others instead of think mainly about myself. I felt compelled to send you this email, i would love to hear your feedback, but I understand how busy and how many emails you may get a day, so no response is necessary. I just wanted to thank you for coming to my school and was honored by hearing your message!
Lindsay
Depaul Catholic High school
>>>>>>>>>>>>>>
Dear Ms. Mukamabano,
I read that you did a presentation on the Rwandan Genocide at Morris Catholic in the past year. At De Paul, we study the events surrounding this sad part of your homeland's history and we are hoping that during Catholic Schools Week this February, you might be able to share your experience with our community.
We are looking at a February 3rd date for a presentation. In the past, we have studied the Holocaust of the Jews in WWII and have invited Holocaust survivors to speak to the students and staff. We always surround this speaking event with a service or awareness program to more fully engage the students in learning about the effects of unchecked hatred and racism.
Please let me know if you have any availability. Also, please advise me of any honorarium fee you may desire.
Looking forward to hear from you.
God Bless,
Patty
Teacher
>>>>>>>>>>>>>>
Marie Claudine,
I am inspired by your work and your commitment.
The piece was great – would you like me to arrange a viewing of COLD APRIL film at my university in New Jersey?  Send me all the info and I will work on this.
Anyway I can help your mission I am willing.
Have a great week!
Helen
>>>>>>>>>>>>>>
Marie Claudine – just finished reading the beautiful article about you in this week's Beacon!!! Congratulations on your wonderful work!! I am so proud to know You !
>>>>>>>>>>>>>
Dear Ms. Mukamabano,
I attended your "Never Again" in action presentation today at Lehigh University. I just wanted to thank you for your beautiful words. Your strong belief in God and your courage is truly admirable. Thank You again, and I hope to help with your organization in some way.
Sincerely,
Rachel
>>>>>>>>>>>>>>
Dear Marie Claudine
I am very happy to have met you at our Ugandan Independence celebrations in Manhattan. Your love and enthusiasm was great and now after perusing through this great work of KUKI NDIHO I do want to thank you and encourage to continue doing so. Thank you for remembering the less fortunate. Most of us get here and just think about ourselves instead of working for those that are marginalized and destitute back home. Thank you for not only being an ambossodar of peace but also of hope and love. I cannot wait to see you or to work with you again. May God blessed your work.
Pius
>>>>>>>>>>>>>>
" I thank the Kuki Ndiho Foundation for being proactive in bringing people's attention to the needs of children in Rwanda. Our help is vital to providing them with the tools they need to succeed in the future.
The time that I spent in Rwanda working for the Kuki Ndiho Foundation made me truly  appreciate   Rwandan culture   and the country's people, who have shown such resilience in the face of the hardships resulting from the genocide of    1994. Rwanda's people continue to build strength in Rwandan identity, shedding divisions over ethnic tensions .
"Jennifer BELLISARIO  KUKI NDIHO Foundantion's intern Summer 2010
>>>>>>>>>>>>>>
Marie,
I was so excited to meet you when you came to Mary Help of Christians Academy that in words I am not able to express how I felt. It was amazing to see you speak about the genocide with such calmness. I truly saw that in you there was peace. I am very grateful that I got the chance to meet you and I proudly wear the pin that you gave me. Once again thanks for coming to our school.
— Janiela Campusano, student
>>>>>>>>>>>>>>
Hi it is Elisa Hack we met at church on Sunday. I know helping change the world can sometimes be a overwhelming task. If we all can choose one place to help then we can transform that one place in way we can. I choose Rwanda and I would like to support you in anyway I can.
Keep in touch,
— Elisa, student
>>>>>>>>>>>>>>
Congratulations my friend. Keep up the good work!
May the God of hope fill you with all joy and peace as you trust in Him.
Sincerely,
— Rev. Alain L. Ndagijimana
>>>>>>>>>>>>>>
Congratulations and please, never stop doing your things. This effort will benefit all of us and Rwanda as whole and for all in the future and I am very proud of you. Please, let us know if we can help on anything, providing some T-shirts that describe the event or something. In case you are interested, we can work on the design and provide you completed t-shirts at a very reasonable price.
— God Bless! Bill Ntwali
http://www.thegeneralclothing.com
>>>>>>>>>>>>>>
Congratulations!! That's fantastic!!
Thinking of you and sending you love, peace and continued strength
Be Free, let the wind take u where your heart most desires to be!
Peace
>>>>>>>>>>>>>>
yaaayyyyy!!!!! congratulations that's fabulous I'm so proud of you, Marie-Claudine!!!
FOR IMMEDIATE RELEASE
Contact: Marie Claudine Mukamabano
claudinepeace@gmail.com
Tel: 347 465 4045
Fundraiser Supports Grassroots Organizations Striving to Change Lives of African Children
The Board of Directors of US-Africa Synergy and the US-Africa Ambassadors will hold a "New Year Celebration, Dinner & Fundraiser" on Friday, February 1, 2013 at 1321
Clinton Avenue, Suite #3, Bronx NY 10456, from 7:30 PM- 2:00 AM. Minimum Donation is $ 20 US-Africa Synergy is a not-for-profit organization whose purpose is to organize and assist disadvantaged African immigrants and African-American communities to streamline their social and economic integration, promote their professional growth, and enable them to be more productive members of the American society.
The fundraiser will be a special evening of fine wine, food, and music. It will also be the venue to network and support two shortlisted grassroots organizations which have been striving for the past years to change the lives of vulnerable and underprivileged children in Africa.
Proceeds from the fundraiser will support The Children Education Alliance and Kuki Ndiho Foundation. They were unanimously selected as the first two beneficiaries of the Fundraiser series.
The Children Education Alliance was founded by Ms. Oumou Cherif. Its mission is to help the underprivileged children of Africa achieve their academic goals, through scholarships and sponsorship opportunities. The Kuki Ndiho Foundation was founded by Marie Claudine Mukamabano, an influential speaker, artist, and human rights advocate. Marie Claudine is a survivor of the Rwandan genocide who has since found a purpose for her existence in helping Rwandan orphans live to their fullest potential.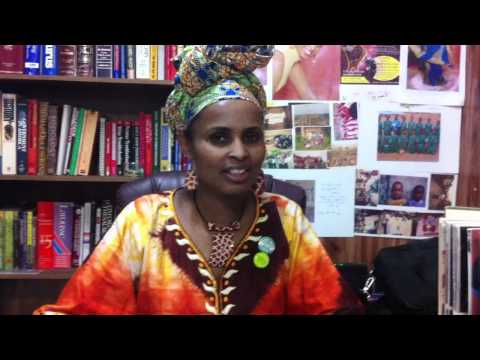 2012 HUMANITARIAN AWARD WINNER, MARIE CLAUDINE MUKAMABANO
http://mama.imow.org/heroes/marie-claudine-mukamabano
CALIFORNIA NEWS
http://www.nydailynews.com/new-york/marie-claudine-mukamabano-tells-stories-rwanda-genocide-article-1.242094
http://www.kukindiho.org/2012/05/from-orphanage-in-rwanda-to-united-nations-ngocsw-forum-in-usa/
http://peoplesproductionhouse.org/tag/marie-claudine/
http://www.kukindiho.org/2012/03/did-you-know-that-6-americans-women-are-going-to-rwanda-to-help-orphans-in-kigali/
http://www.theticker.org/about/2.8218/career-corner/panel-debates-the-role-of-nonprofit-organizations-1.2708288
http://www.tparents.org/Library/Unification/Talks/Kagawa/Kagawa-110302.htm
http://www.amsterdamnews.com/news/local/black_new_yorker/genocide-survivor-gives-lesson-of-forgiveness/article_22f9c59a-fa9c-11e0-b394-001cc4c002e0.html?mode=image&photo=0