FOR IMMEDIATE RELEASE
Contact: Marie Claudine Mukamabano
claudinepeace@gmail.com
Tel: 347 465 4045
Fundraiser Supports Grassroots Organizations Striving to Change Lives of African Children
The Board of Directors of US-Africa Synergy and the US-Africa Ambassadors will hold a "New Year Celebration, Dinner & Fundraiser" on Friday, February 1, 2013 at 1321
Clinton Avenue, Suite #3, Bronx NY 10456, from 7:30 PM- 2:00 AM. Minimum Donation is $ 20 US-Africa Synergy is a not-for-profit organization whose purpose is to organize and assist disadvantaged African immigrants and African-American communities to streamline their social and economic integration, promote their professional growth, and enable them to be more productive members of the American society.
The fundraiser will be a special evening of fine wine, food, and music. It will also be the venue to network and support two shortlisted grassroots organizations which have been striving for the past years to change the lives of vulnerable and underprivileged children in Africa.
Proceeds from the fundraiser will support The Children Education Alliance and Kuki Ndiho Foundation. They were unanimously selected as the first two beneficiaries of the Fundraiser series.
The Children Education Alliance was founded by Ms. Oumou Cherif. Its mission is to help the underprivileged children of Africa achieve their academic goals, through scholarships and sponsorship opportunities. The Kuki Ndiho Foundation was founded by Marie Claudine Mukamabano, an influential speaker, artist, and human rights advocate. Marie Claudine is a survivor of the Rwandan genocide who has since found a purpose for her existence in helping Rwandan orphans live to their fullest potential.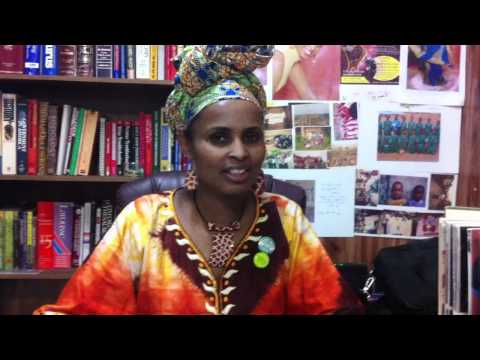 2012 HUMANITARIAN AWARD WINNER, MARIE CLAUDINE MUKAMABANO
http://mama.imow.org/heroes/marie-claudine-mukamabano
CALIFORNIA NEWS
http://www.nydailynews.com/new-york/marie-claudine-mukamabano-tells-stories-rwanda-genocide-article-1.242094
http://www.kukindiho.org/2012/05/from-orphanage-in-rwanda-to-united-nations-ngocsw-forum-in-usa/
http://peoplesproductionhouse.org/tag/marie-claudine/
http://www.kukindiho.org/2012/03/did-you-know-that-6-americans-women-are-going-to-rwanda-to-help-orphans-in-kigali/
http://www.theticker.org/about/2.8218/career-corner/panel-debates-the-role-of-nonprofit-organizations-1.2708288
http://www.tparents.org/Library/Unification/Talks/Kagawa/Kagawa-110302.htm
http://www.amsterdamnews.com/news/local/black_new_yorker/genocide-survivor-gives-lesson-of-forgiveness/article_22f9c59a-fa9c-11e0-b394-001cc4c002e0.html?mode=image&photo=0