Yes we did IT.
Thank you Lord for the opportunity. Many Thanks to our Japanese sister  IZUMI YAMASHITA & Our Founder Marie Claudine MUKAMABANO , because of their creativity  efforts and initiative , 225 Rwandan orphans & vulnerable children have now each child a new pair of  Sport shoes/ Sneakers  in Rwanda.
The Shoes come from Japan to Africa in Kigali Rwanda. Please enjoy the video clip of the children receiving the shoes in Kigali Rwanda at Muhima Primary School.  May God continue to bless you so much our Dear JAPANESE Sister IZUMI YAMASHITA, the True Hero of our TIME. Peace !
To you my Dear Supporters
Please enjoy the message from Izumi ;
" Dear Marie Claudine,
I participated in your side event at United Nations Headquarters in New York City.
I was moved by your speech!
Shirley and I are both member of IFUW (International Federation of University Women).
During the session, you mentioned you need shoes for kids in Rwanda.
If so, I will collect shoes and send them from Japan.
Questions:
Where I should send to?
Is there time limit to send?
how many shoes you might ask?
Hope to hear from you
IZUMI
——-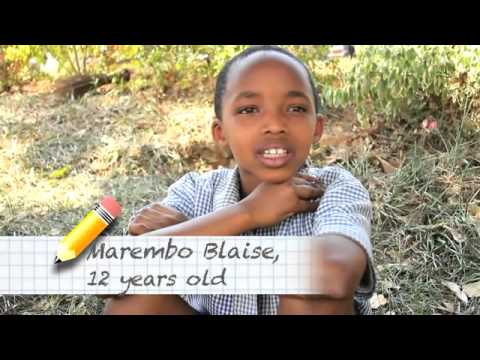 Please meet our HERO
Izumi Yamashita
I was born and gown in Fuji city which is located in Mt. Fuji, the highest mountain in Japan. I have sent most of my time with children as a swim and English instructor. My time with children made me concern about child happiness with their families. So, I decided to study and was educated in the United States in my 30s.
I hold a bachelor's degree in early childhood education and child development & family life at Indiana State University, and a master's degree in community services, Family and Child Ecology at Michigan State University. I worked as a family life educator after  having come back to Japan and then, I worked as a Fuji city councilor from 2007 to 2011. I try to get a seat again in political arena.
I am now doing social activities as a member of Japanese Association of University Women, Japan home economics association, and a local community.
Building wonderful child and family support systems in Japan is to my job and hope!
I live in Fuji city with my parents and a cat.
Peace!!
Meet  Our Founder :
Miss Claudine MUKAMABANO
After losing her parents, sister, cousins, aunts, uncles, grandparents, loved ones, friends, classmates, and fellow countrymen during the Rwandan Genocide, Ms. Marie Claudine's Catholic faith inspired her to seek the answer to the question of KUKI NDIHO — Why Do I Exist, in her native tongue. This question now serves as the name of her organization, Why Do I Exist/ Kuki Ndiho Rwanda Orphans Support Project, which she established in 2005 to raise awareness on the genocide in Rwanda, help survivors, and aid orphans of HIV. (For more information or to provide any donation to support this humanitarian effort, please visit whydoiexist.org.)
The 2013 Africa Brave Award Winner in New York City, 2012 Humanitarian Achievements Award Winner, 2011 African Community Leader Award Winner & 2010 Ambassador for Peace Award Winner.
Today, Miss Claudine is a Transformation Author of "THE POWER OF SOCIAL MEDIA: Be Yourself & Change Somebody's Life Today, an excellent resource for every person who seeks to maximize the use of Social Media to change the lives of others.
In her new  book, Ms. Mukamabano describes the potential growth each person has to expand a company and bring it to a level beyond one's imagination.
Claudine offers her life's work as an example in a thrilling, entertaining and exciting matter. In her Audio Book, no one will leave disappointed. They'll be Empowered to effectively use Social Media! Marie Claudine MUKAMABANO, because of her Efforts, Work and initiative as well as her Humanitarian and Philanthropist activities, was recognized to be the 2014 'Impact Maker in Development on the African continent' by Nigerian News Journey in Lagos.
In her everyday life and activities,
Miss Claudine loves to educate people on the Power of Innovation Technology, Leadership – Marketing,Entrepreneurship and The Effective User of the Power of Social Media.
Miss Claudine MUKAMABANO, the Founder, Chief Executive Officer & Chief Fundraising Officer of WHY DO I EXIST?/ KUKI NDIHO RWANDA ORPHANS SUPPORT PROJECT, which She Founded in 2005 with a Mission to Heal and Empower Rwandan Orphans.
In 2014 in December , She created   Miss Global PEACE  Pageant with mission to inspire and Help Orphans, Promote PEACE, EFFECTIVE LEADERSHIP COMMUNICATION, MARKETING EDUCATION & ENTREPRENEURSHIP. The First Crowned Winner of Miss Global Peace 2015 is Miss Hebrew the form Miss  Burkina.
If you enjoyed this post, make sure you subscribe to my RSS feed!